Boardmaker Plus! V6 for Mac®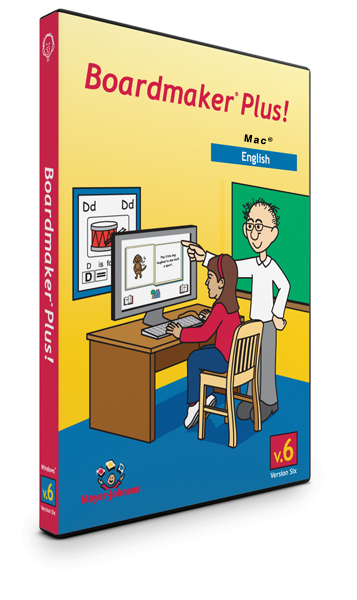 Product Description:
Add interactive educational activities to printed materials!
Boardmaker plus the interactivity of voice, animations and video capability!
Featuring more than 4,500 Picture Communication Symbols (PCS) in both color and black-and-white, all in 44 languages, Boardmaker Plus! is a drawing program combined with a graphics database that also has the ability to talk and play recorded sounds and movies. This interactive component allows users to create talking activity boards, worksheets, schedules, books, writing activities, games and more, and adapt all materials to each student.
System Requirements OS: Macintosh 10.2.8 or higher RAM: 256MB, Free Hard Drive Space: 700MB


Product Category:
Literacy, Math & Technology