STAR Training DVD: Level 3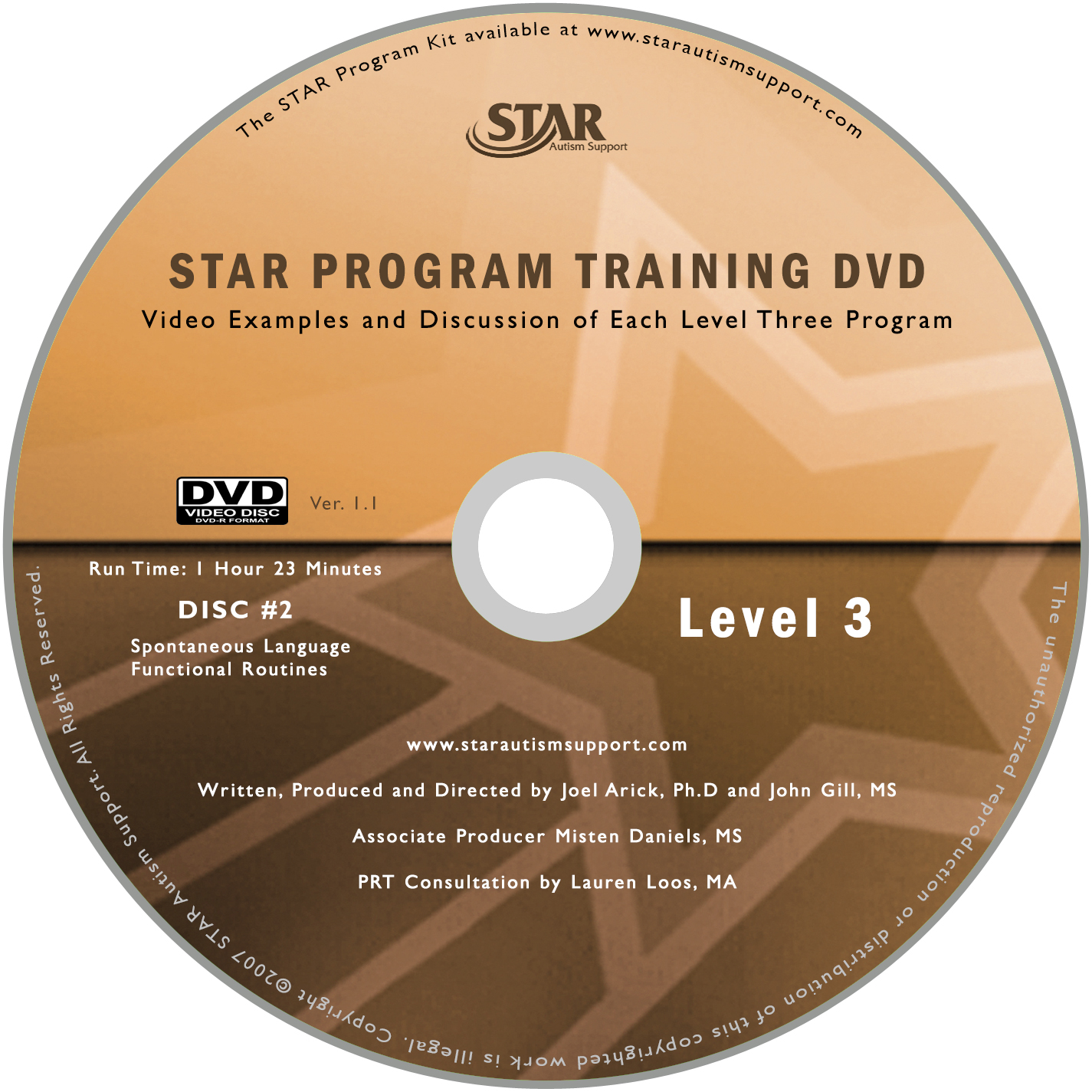 Product Description:
Content of the STAR Training DVD: Level 3
The STAR Program Training DVD: Level 3 shows examples of how to teach students with autism using discrete trial training, pivotal response training and teaching functional routines. The content of the lessons are in the areas of receptive language, expressive language, spontaneous language, functional routines, preacademic concepts, play/social interaction skills. Learn the purpose and how to implement many of the 67 Level 3 STAR Program Lessons.
The STAR Training DVD: Level 3 will provide information on how to teach students to:
Expand their vocabulary and phrase length
Use prepositions and pronouns
Read functional sight words
Write from dictation and from memory
Read a simple story in a book
Tell time and use money
Participate in school routines such as music, PE, lunch and recess
Run time: 220 minutes
Product Category:
STAR Program
Digital Resources and Training Videos