DT Essentials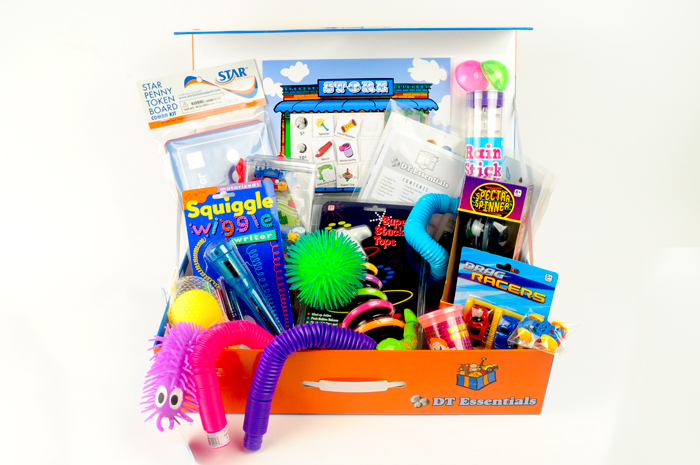 Product Description:
The perfect complement to the Token Board Reinforcement System, the DT Essentials ackage provides a wide range of interactive and sensory toys. These are both fun and motivating reinforcers that will enhance all of your lessons throughout the day. The package of 11 toys includes, but is not limited to, spinners, squiggle pens, squishy balls, slinkies and many more!
DT Essentials also includes the following:
Penny Token Board Kit
Set of visuals to create the Token Board Student Store
Sturdy organizational box
15 interactive & sensory toys (11 unique)
*Toys may vary and are subject to change.
Product Category:
Classroom Tools
Reinforcement and Behavior Supports