Sustainable and Student-Focused
Capacity-Building
Consistency of instruction is an essential component in effectively teaching students with autism. Whether at school, at home, or in the community, students reap the rewards of a well-constructed curriculum. STAR Autism Support takes a system-wide approach to building capacity (that is, the improvement of abilities and skills of educators, students, and caregivers alike). The results of STAR's research-based curricula and instructional tools are improved student outcomes, increased efficiency, and a strong foundation for all members of the care team to replicate effective practices.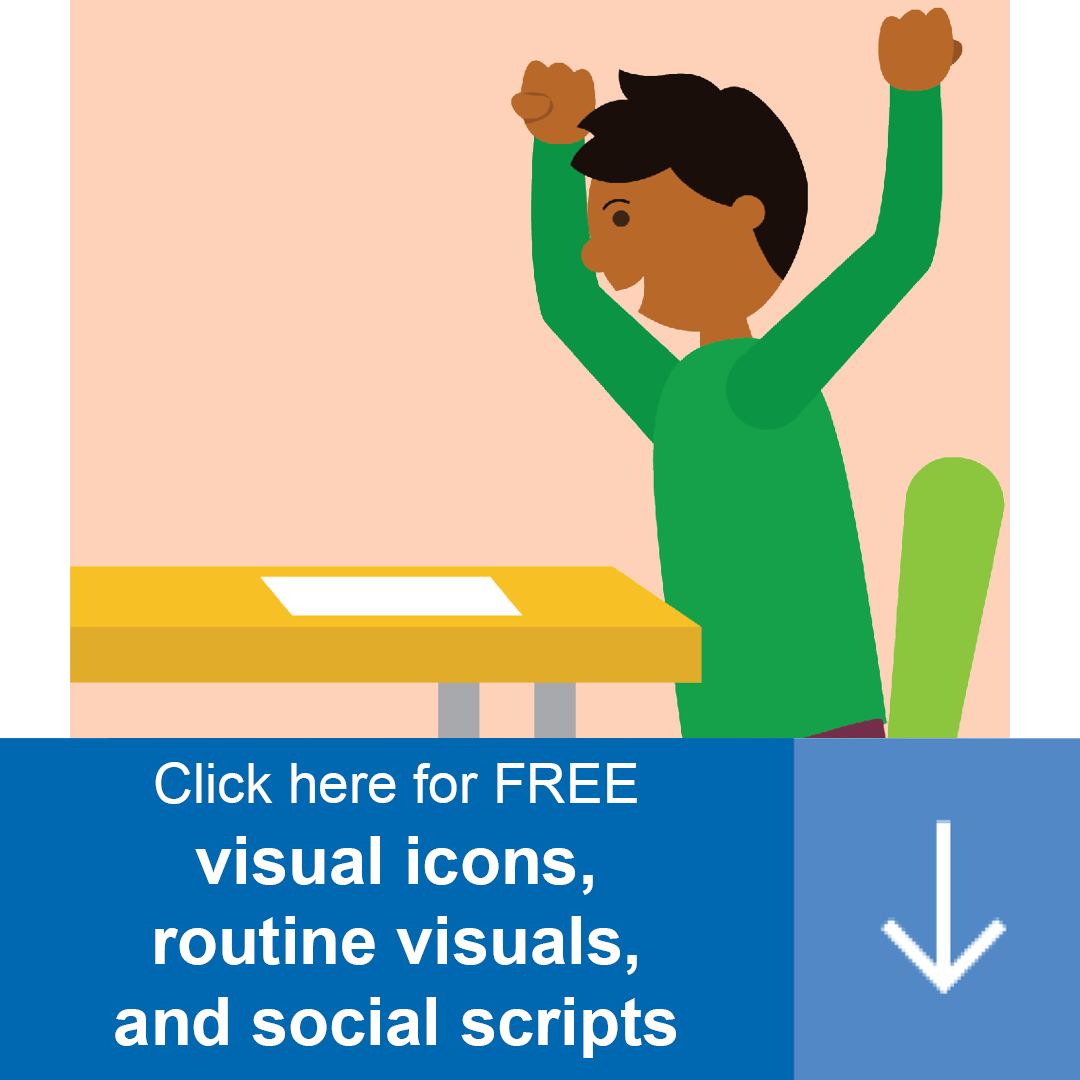 Student-focused outcomes
As students grow into adolescence and beyond, independence becomes a critical goal of their education. A school or district with the capacity-building framework that STAR provides is poised to offer higher-quality education while meeting educational needs based on individual student learning characteristics, as mandated by FAPE (Free and Appropriate Public Education). The student's experience is consistent, and STAR resources that help build independence (such as token boards, schedule, and other visual supports) grow along with students: as students encounter new and more complex resources, evidence-based practices remain familiar and consistent from year to year and teacher to teacher. A unified care team that encompasses teachers, paraprofessionals, related service staff, caregivers, and families enables students to succeed in generalizing skills and achieving an ever-greater level of independence.
School and district-wide fidelity
We work closely with districts to produce training sites that serve as models for the use of effective, evidence-based practices, as outlined in the graphic below. Just as students benefit from capacity-building, schools and districts enjoy increased efficiency and improved staff-satisfaction. Teachers, paraprofessionals, and related service staff are empowered to lead and take ownership of their curricula, thereby improving employee retention and reducing disruptive turnover. STAR also facilitates a comprehensive, self-sufficient program of professional development—resources including workshops, in-class coaching, and training videos ensure that staff have steadfast opportunities to learn and grow.
Sustainable systems and connections
All STAR curricula and approaches to capacity building are philosophically linked by design: they share the underlying philosophy that a student's learning, much like a school or district, benefits enormously from becoming a self-sustaining system—an organism of sorts. Students build capacity with the goal of replicating and generalizing behaviors and routines at home, at school, and in the community; meanwhile, districts, schools, and teachers are empowered to build consistent, communicative care teams. This symbiotic and highly coordinated relationship enables STAR users to create a foundation on which students can become lifelong learners.