Click on the circles below to see how the STAR tools can be used in your classroom(s)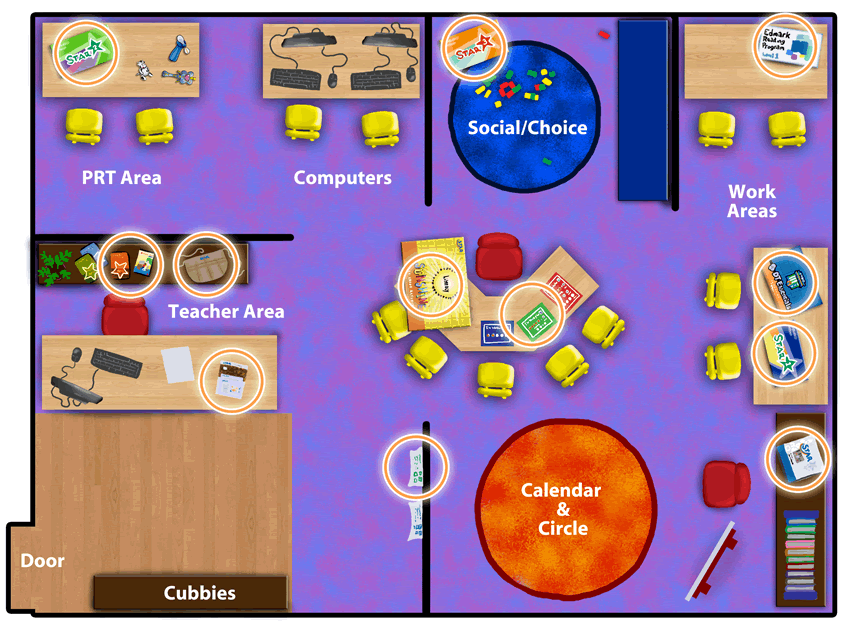 STAR Autism Support offers a variety of tools to build a comprehensive classroom solution for students with autism. It's important for effective programs to utilize supplemental academic curricula, reinforcement strategies, small group activities, and visuals.
Supplement core curricula and implementation of The STAR Program and Links Curriculum with our other recommended tools.
Learn more about our classroom tools: