Let's be frank: Teaching and learning have been challenging since COVID-19 has become a part of our everyday lives. There are no easy ways around the current situation, but we can make the best out of the resources we have at our disposal. This month's newsletter focuses on tips for the classroom and beyond.
Top Tips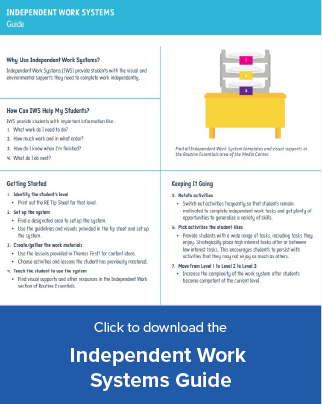 Students are often the first to experience differences in routines and staffing. Highlighting favorite activities, some of which might incorporate food, can increase engagement.

Independent work is more important than ever and teaching these routines can help to accommodate variable staff availablilty. Check out our

Independent Work Systems guide

for more ideas!

It's always a good idea to pair students or to form small peer groups. Consider forming learning clubs or buddy systems in your classroom!
Resilient Staffing
Planning for multiple classroom situations is no easy feat, but some strategies can help to streamline the unknowns.
Create daily schedules that exclude a staff member. Make a plan B with details so that staff know exactly what to do and when. The schedule should include small group activities and classroom-wide routines. Media Center subscribers, use the

E-scheduler

to make your plan B schedule. Don't have access to the Media Center? Click

here

to learn more about the E-scheduler.

Plan two or three whole-group activities fully prepared and ready to be deployed. Consider your favorite games from Themes First!,

a cooking activity

, or even a non-themed art activity.
Discrete Trial and Pivotal Response Training
One-on-one DT and PRT sessions are essential classroom components, and these activities can be complicated when staffing is limited.
To teach students in a 1:1 session, consider bringing the area closer to the small group or independent work areas so one staff member can monitor multiple students.

Consider pulling students during larger group activities such as circle time, recess, or snack time, depending upon the student's interest in the activity. For instance, if a student is less interested in circle time, that might be an ideal opportunity to pre-teach some skills with the goal of generalizing those skills in circle time.

Incorporate multiple students into PRT sessions to work on play and turn taking.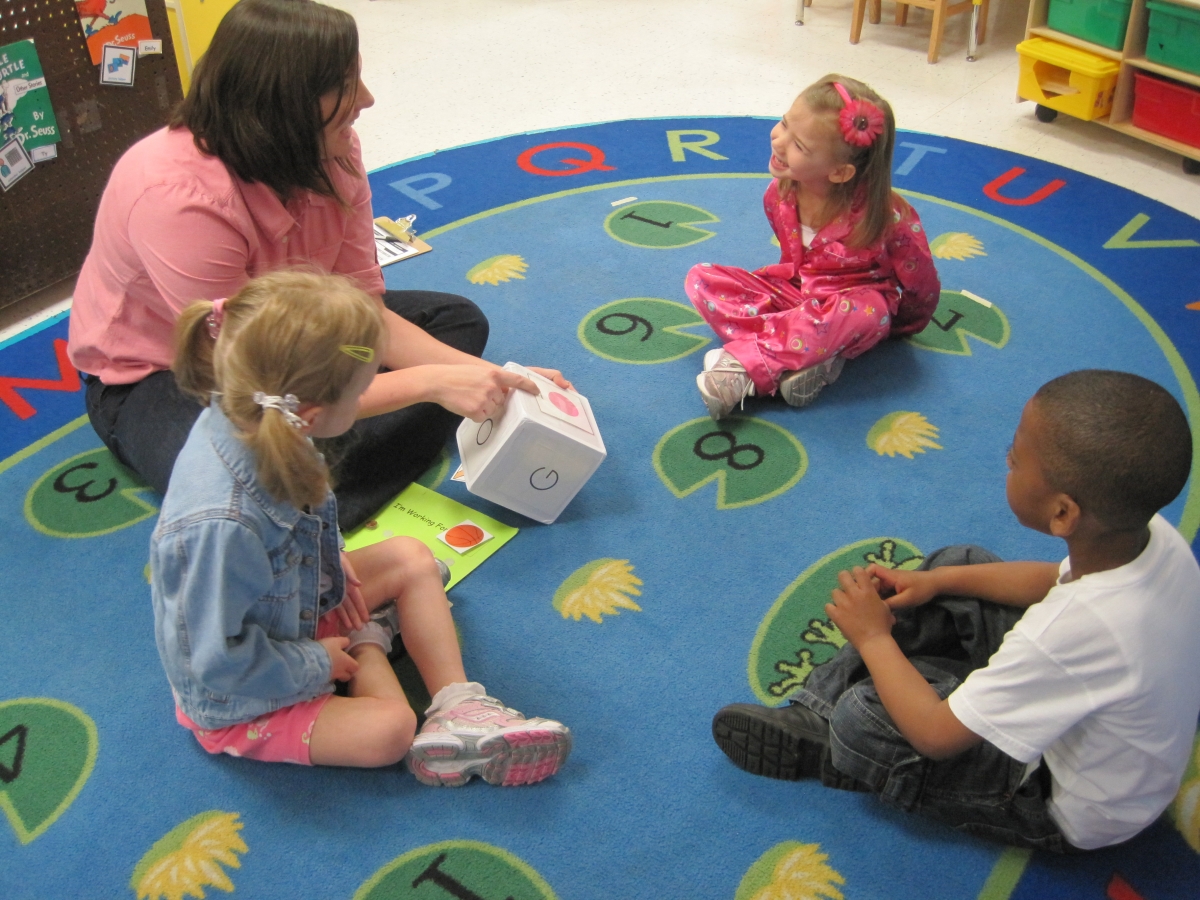 Practicing Self-Care
High-stress situations can put all of us at risk of exhaustion and burnout. While addressing the needs of students, families and caregivers, and more, it's important to remember to take care of yourself. Consider some small but significant suggestions for self-care in the classroom:
Take inventory of what you can control—and what you can't! It's often helpful to make a list.

Make celebrating successes with your team a daily habit. What is one thing that went well today?

Set boundaries at work. Listing priorities can be helpful. Delegate and ask for help when needed.

Take time for yourself. A walk around the track at school, or even a five-minute meditation or quiet time can help lower stress.