Congratulations, teachers! It's almost summer time, which means you've made it through another exciting year in special education. As you are wrapping up the school year, certain thoughts or questions may be swirling around in your head. Did I focus enough on small group learning activities? Did my students finally generalize sharing and turn-taking with other adults and peers? Did Timmy finally learn that growling like a wolf won't get him out of work? Well, of course they did; you use evidenced-based, behavior analytic strategies to teach and reinforce students' appropriate behavior in multiple settings! Here are some questions that you may not be asking yourself but definitely need to.

If not, here are a few ideas that may be helpful to you and some of your colleagues.
In the world of special education, materials make the difference. Sure, general education teachers have to be creative in obtaining instructional materials, but the success of your day literally hinges on a variety of materials, many that are tailored to individual students (think, visuals, reinforcement systems, modified instructional tasks, etc.). We know you can't add minutes to your day, so here are a couple of time-saving tips to consider. Let's start with your PRT area. Many of you have bins filled with exciting toys and activities that you have painstakingly developed. Some of your students may rotate through toys at a glacial pace, whereas others are already out of the room looking for new things before the timer beeps.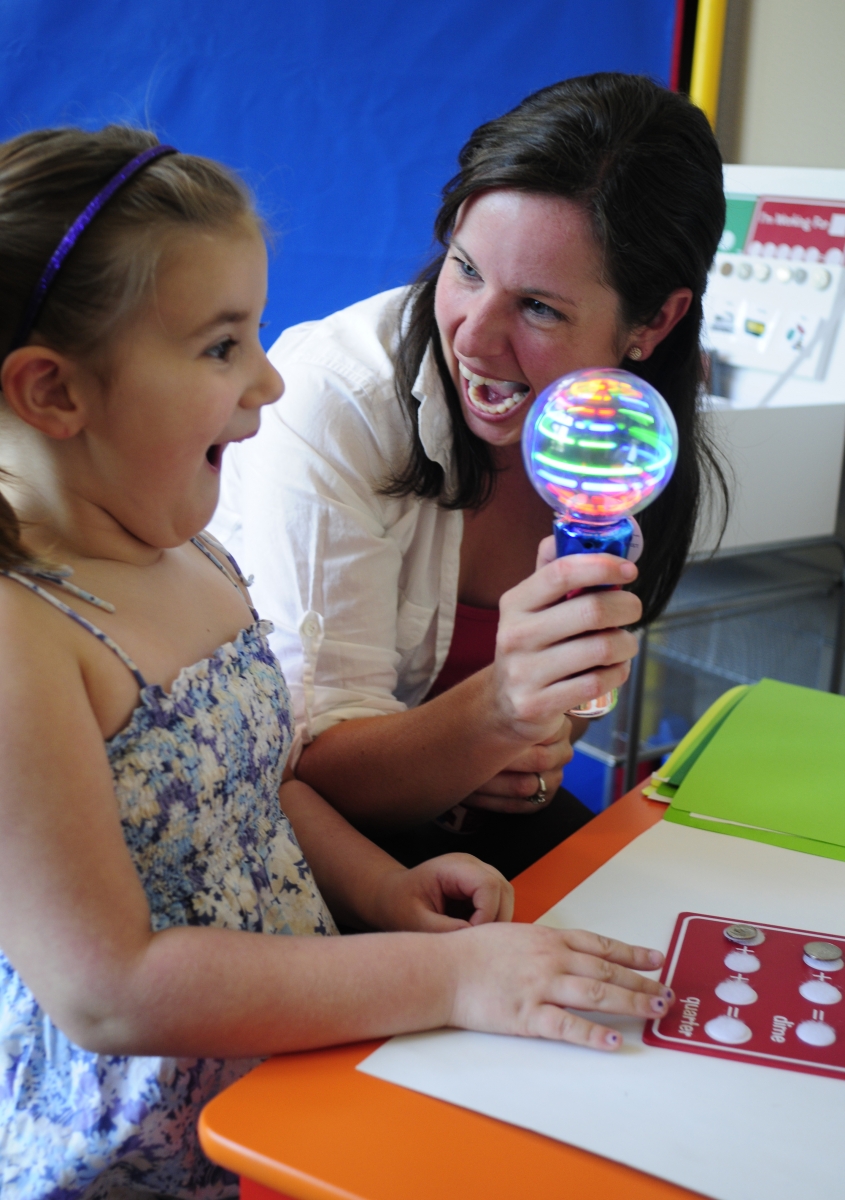 One way to keep your students motivated with a variety of toys while also keeping prep time low is to rotate bins with your fellow teachers on a regular basis. This also cuts down on time spent at the end of the year trying to remember who borrowed what and when. Additionally, if you have suggested PRT cues for the toys in your bin, be sure to write them down so your colleagues have access to you ideas, too. Check out the PRT Play Interactions in the Routine Essentials folder on the STAR Media Center for ideas on how to organize cues and instructional targets. While we are on the subject of the Media Center, it may be wise for your team of teachers and support staff to delegate printing/copying/laminating duties. Some of your students may be able to assist with this process as part of a routine, as well.
Teachers can also support one another through regular problem-solving or collaborative data meetings. Two minds are generally greater than one, and sometimes you need a second pair of eyes to look at student data to generate a plan. Teachers are generally adept problem-solvers; let's face it, they are often thrust into positions where on-the-spot thinking is a valuable commodity. Giving a colleague an opportunity to look over data and to "talk it out" might be just enough to get going with the next steps for the student's learning.
Remember that each teacher has their own strengths. Taken individually, these strengths are impressive, but taken together, they can move mountains!
Enjoy your well-deserved summer and get rested for a busy new school year. If teaching during the summer is on your docket, then thank you! Stay tuned for ideas on how to make this year's extended school year even better than the last J
Click to see a preview of our Summertime Fun theme unit