As the final days of summer near, it's easy to get overwhelmed with planning for the new school year. We've put together a few tips to streamline your school year preparation. Use these simple strategies to help students move forward the moment they enter the door:
Build rapport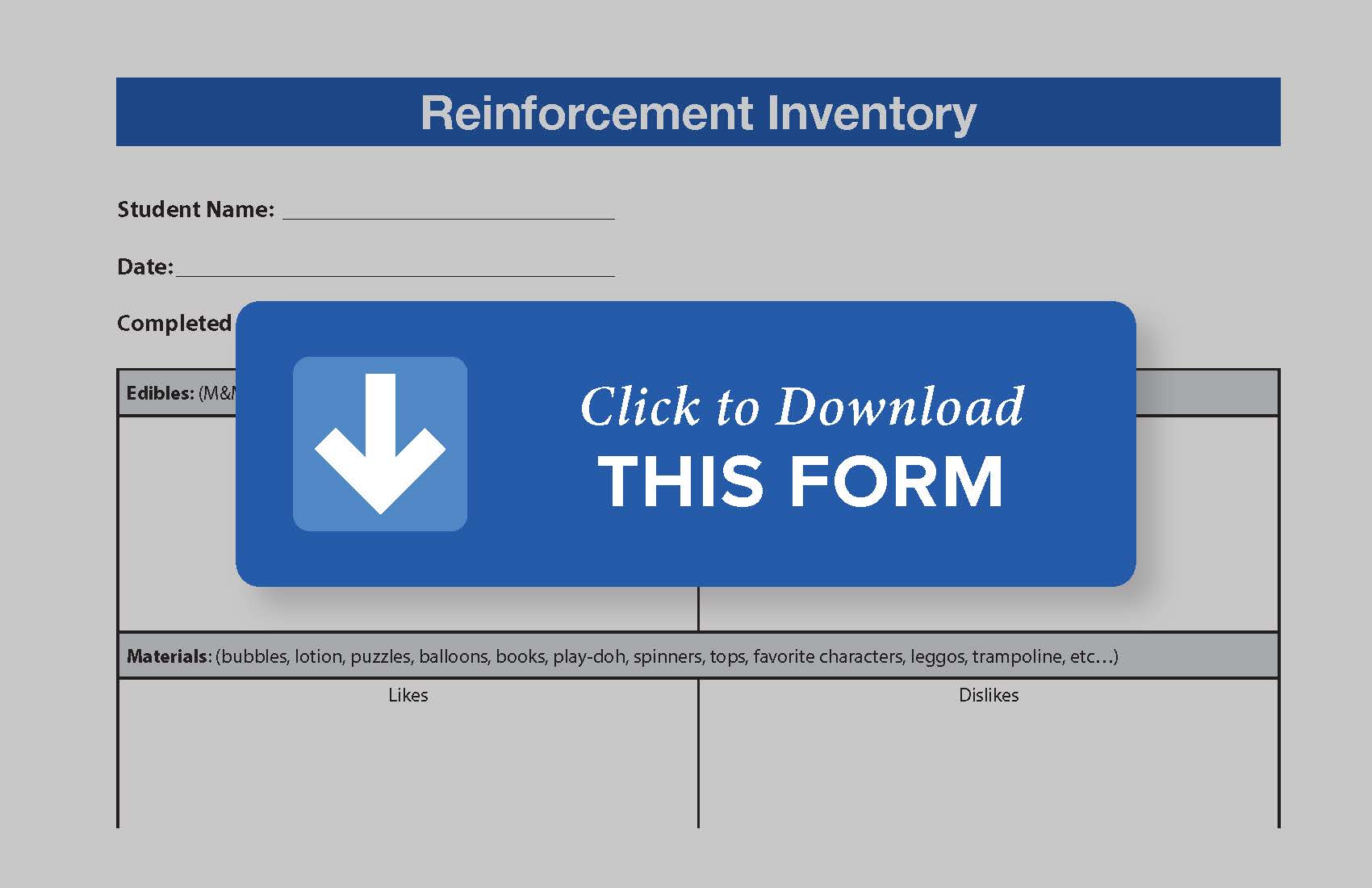 Arrange for new students to come early with parents so they can tour the building and check out your classroom.
Have parents complete a

reinforcement inventory

that includes their child's likes and dislikes.
Create a bright and inviting space
Define your instructional areas without a lot of clutter using classroom furniture, partitions, rugs, tables, and chairs.
Be thoughtful when creating visuals for classroom walls. Do the visuals serve a purpose? Do pictures give students direction on where to go or what is expected? Don't forget visuals for adults.
Organize your DT, PRT and Functional Routine materials in a way that works for everyone in the classroom. Make copies of data sheets have them on hand before the rush of the school year begins.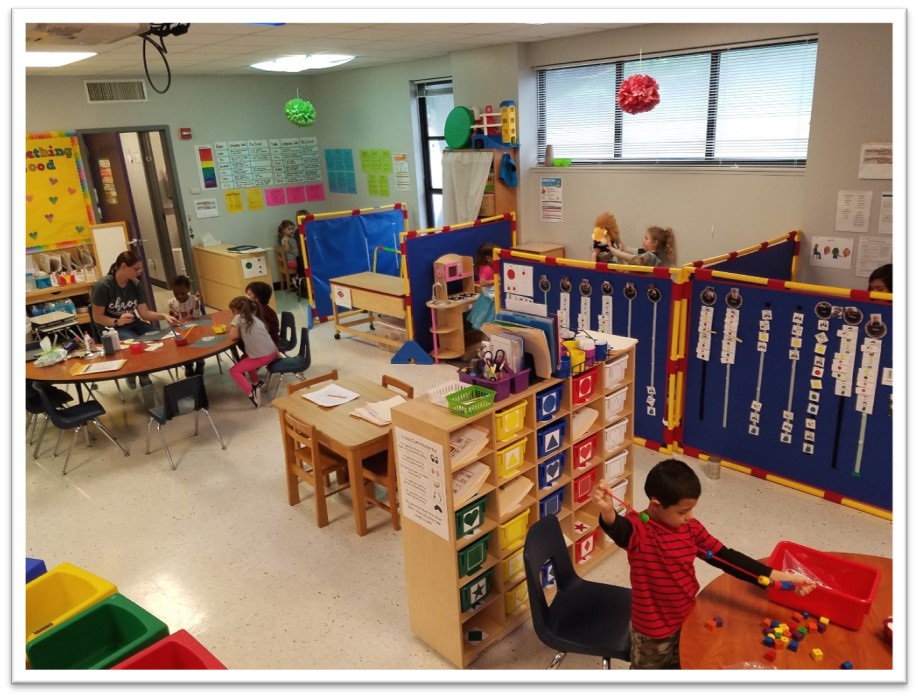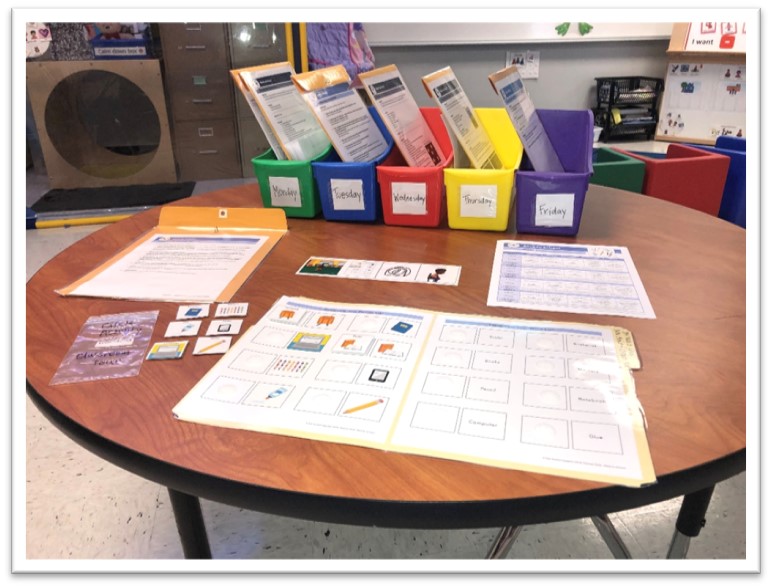 Schedule, schedule, schedule
Create individualized visual schedules for each student using pictures or words. Make sure students know what is expected during each part of the day.
Create a fun and engaging classroom schedule with large blocks of time clearly identified. Make the schedule large enough that both adults and students can reference it throughout the day.
Don't forget to add time in the schedule for routines such as morning meeting/circle, small group activities, toileting, snack etc.
Visual icons don't have to be boring! Consider pairing "Check Schedule" icons with tokens or visually stimulating supports.
Customize staff and student schedules using resources from the

STAR Media Center's Routine Essentials

.
Rock routines
Before students arrive, decide how you will organize your classroom routines.
Follow STAR and Links standard routines to ensure that all skills taught in DT and PRT are generalized.
Start right away with routines that students need to develop independence throughout the year such as transition and independent work.
Use fun and engaging activities to keep students motivated in circle time, small group, etc.
Utilize the

STAR Media Center's Themes First!

activities. Each month includes new games, songs, visuals, and small group activities, and independent work tasks.
Keep reinforcement fresh and exciting
Plan fun reinforcement options throughout the year. Keep students interested by rotating reinforcers. Our DT Essentials Kit can provide a fun and engaging assortment from day one!
Review behavior plans and/or data from the previous year
Rally your team to get on the same page regarding behavior strategies.
Remember to use language that tells students what "to do" and reinforce desired behaviors early and often. Make it a game for staff to see how many tokens or positive phrases you can say during difficult routines.
Team-building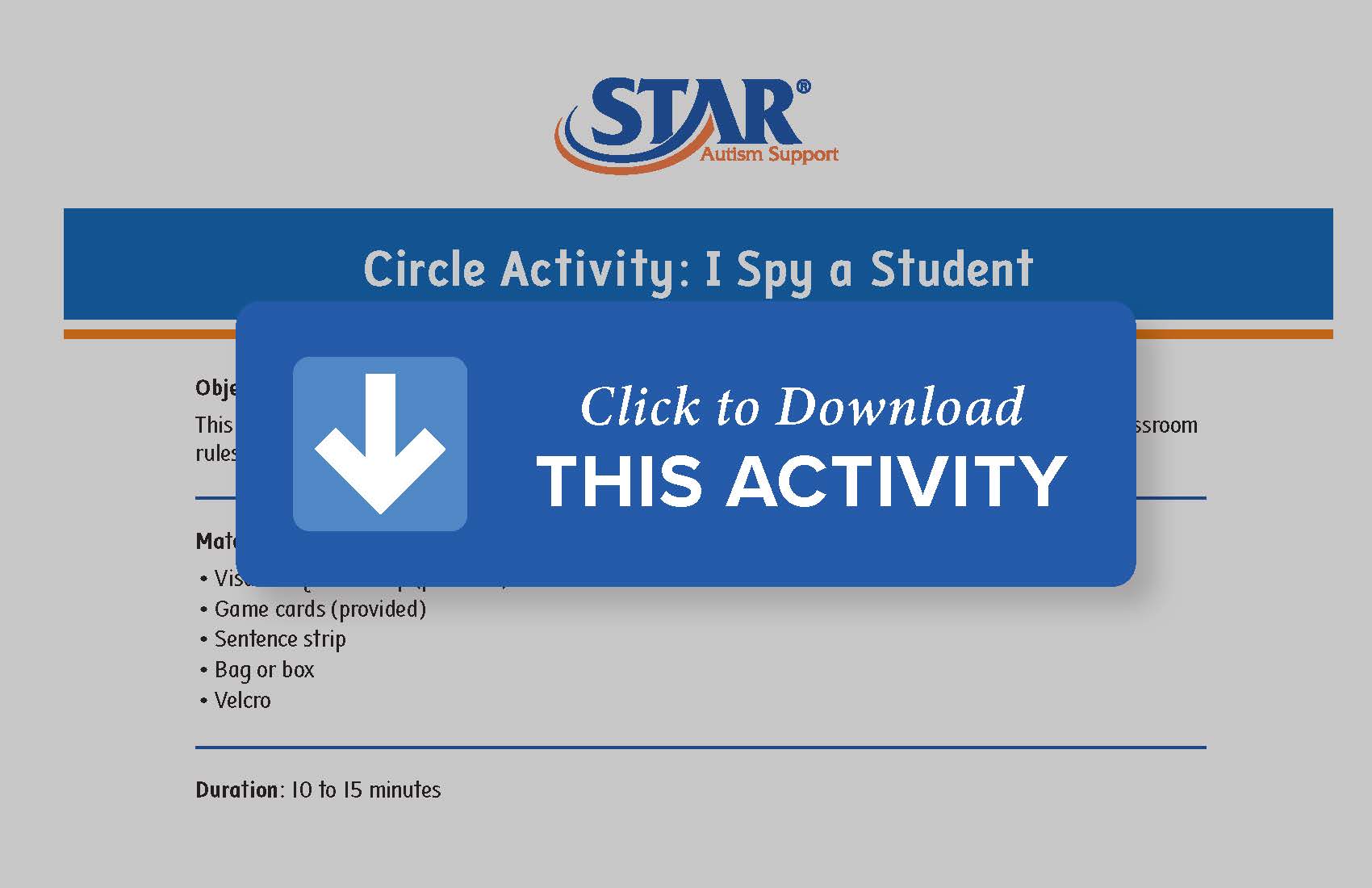 Review classroom and school expectations using visuals, video modeling, songs, and games like this "I Spy a Student" game.
Play an introductory or "Hello Game" to help students become familiar with peers and adults in their class.
Take students on a tour of the building to "find" items or people. Make special deliveries to spread cheer around the school. This is a great way to generalize some DT, Functional Routine, and PRT skills!
Starting off the year on the right foot doesn't mean you have to create complicated and difficult systems. Everyone benefits from simple, fun, and engaging classroom organization and thoughtful daily practices. A successful school year is in your future and we can't wait to see it!