Have you ever sat through a staff meeting, listening to educators discuss curriculum mapping and standards-based instruction, while thinking to yourself, "How is this ever going to work for my students?" We certainly have.
Students with disabilities need high quality instruction; however, it can be a challenging task to make general education standards meaningful and relevant for students with significant disabilities. Fortunately, standards-based instruction doesn't have to be complicated. Try these simple steps to bridge the gap between standards-based instruction and your students' current needs.
Step 1: Assess with Accuracy
Complete a STAR Student Learning Profile and/or the Links Lesson Assessment to take a snapshot of your student's current skills. To plan meaningful instruction, you need to know where your students are currently functioning and identify appropriate learning targets. Once you've measured your student's current skill set, you'll be able to write IEP goals, and identify standards-based lessons.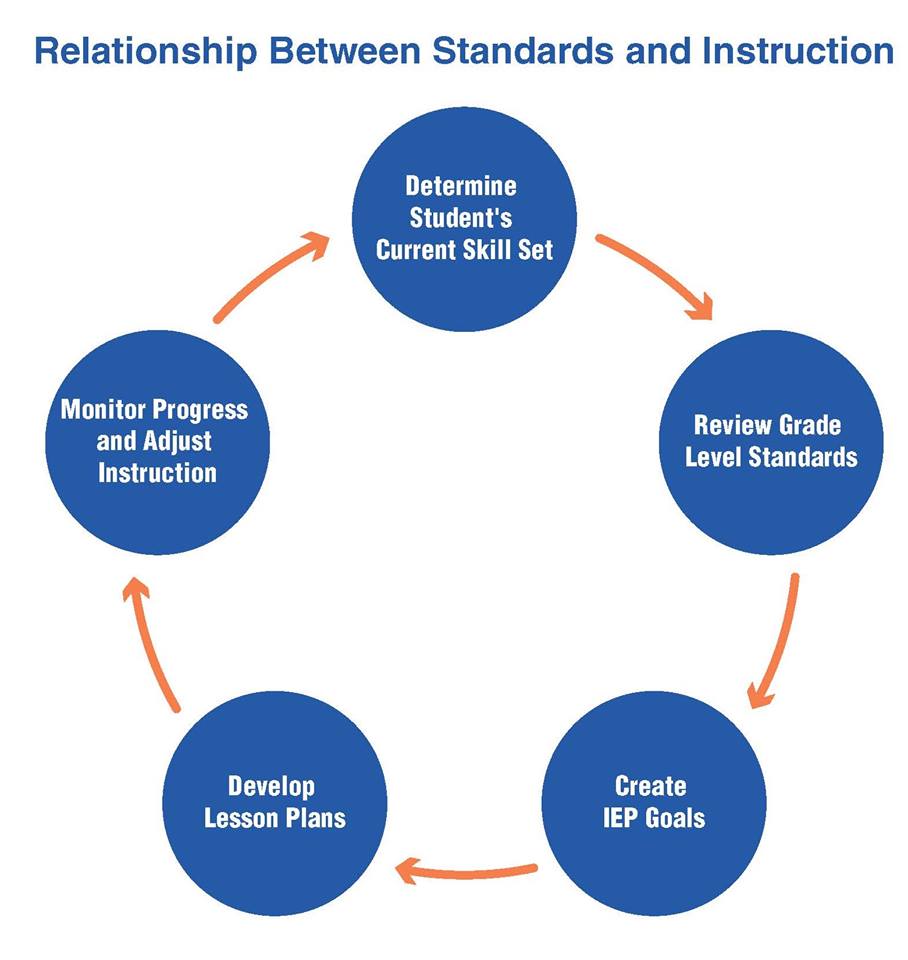 Step 2: Devise a Plan
Write IEP goals that are aligned to standards-based instruction. Review this flow chart that outlines the relationship between goals and standards.
Goals should be aligned to standards, but do not have to be mirror images of the grade level standards. Identify prerequisites of the grade level standards and write IEP goals based on these prerequisites.
Step 3: Break It Down
Break down the big ideas of each standard. What are the basic skills that the student needs to know in order to meet the standard? Once you have identified the big ideas, develop lesson plans. Did you know that STAR has done the work of aligning lessons to the Common Core curriculum for you?
Check out our Common Core Curriculum Alignment documents located in the State Standards section of our website.
Use these Lesson Alignment templates and examples for STAR and Links to help you plan with short and long-term standards in mind. These alignment tools are designed to assist you in breaking down the standard in several simple steps.
First, identify specific targeted skills and
grade level examples before determining lessons in the STAR and Links curriculum. This helps clarify the alignment between
prerequisites and grade level standards.
Once fully developed, these tools can be a valuable resource to reference while discussing curriculum alignment with adminis
tration, parents, teachers, and aides.
Step 5: Cover Your Bases
Supplement STAR and Links lessons with materials from the Media Center. Did you know that STAR releases original, fun content each month geared specifically toward social studies and science topics? You can find these resources in the monthly Themes First! and Featured Routines units.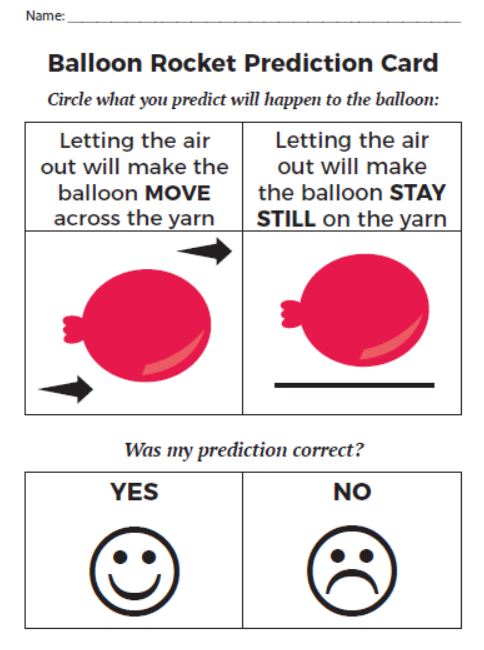 For example, this month's themes first unit—"What's out There?"—focuses on astronomy. Check out this Balloon Rocket science experiment as a fun way to incorporate science curriculum into your classroom to meet science standards.
Incorporating activities from the Media Center and Featured Routines is a simple and fun way to ensure that all curriculum areas are addressed in your classroom.
With this roadmap to guide you through the process, you're ready to integrate the standards into your instruction—but don't forget to use the most valuable tool in your arsenal: collaboration. Gather a team together, divide up the grade level standards, and create a bank of standards, lessons to teach to standards, and example IEP goals. Use the lesson alignment worksheets and planning tools, and the next time you sit through a staff meeting, you'll be armed with the tools to make standards-based instruction work for your students.