Incorporating job readiness skills into your teaching has lifelong benefits for your students. On top of teaching responsibility, setting up students with jobs gives them a better chance to participate—and thrive—in post-school employment settings. Assigning jobs to students on the spectrum can be a daunting task, which is why we've put together this list of 10 tips designed to get students ready to work: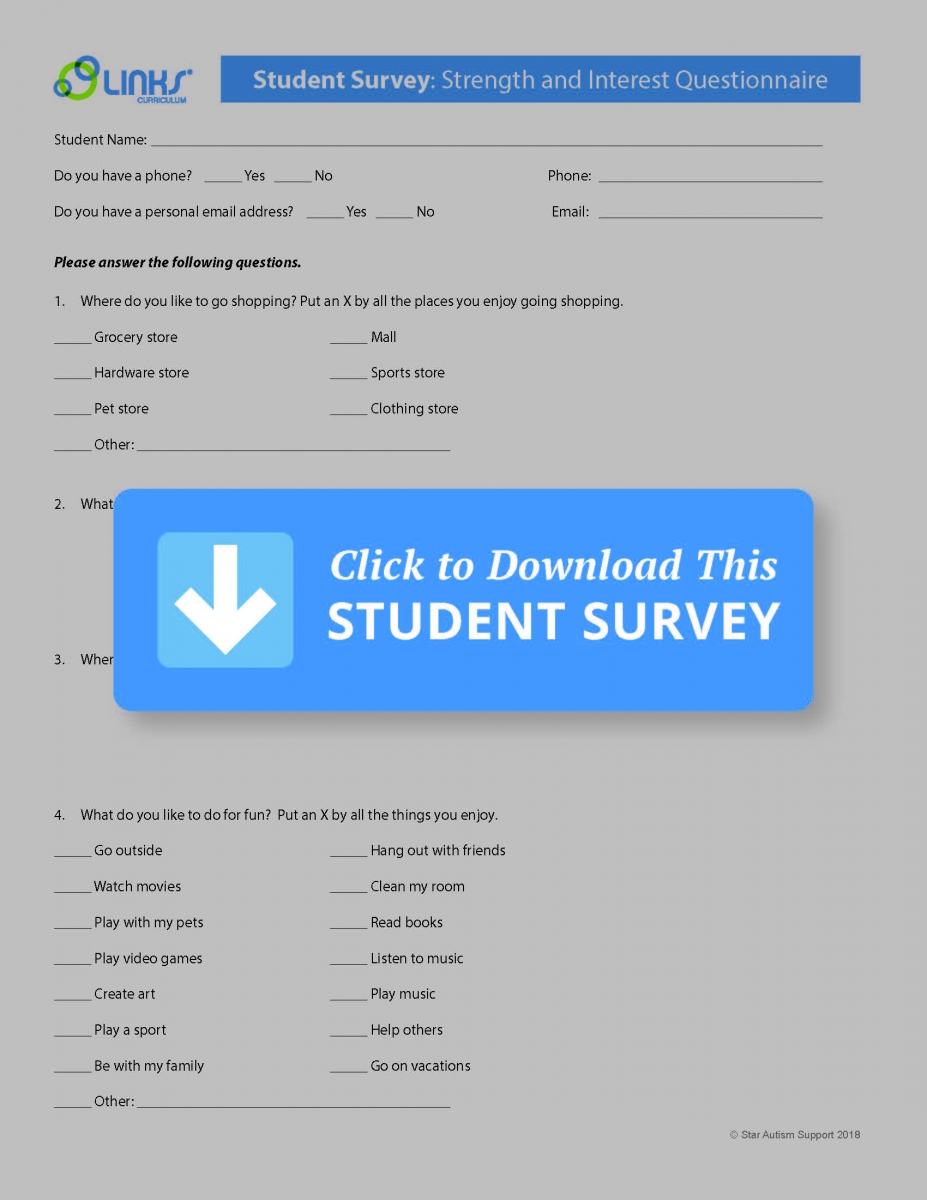 #1 Gauge Their Interest
Interest surveys are already used to help develop transition plans in schools—Why not use a student interest survey for identifying jobs in your classroom or in the community? Here is a simple job interest survey you can use when developing job-related routines with secondary and post-secondary students.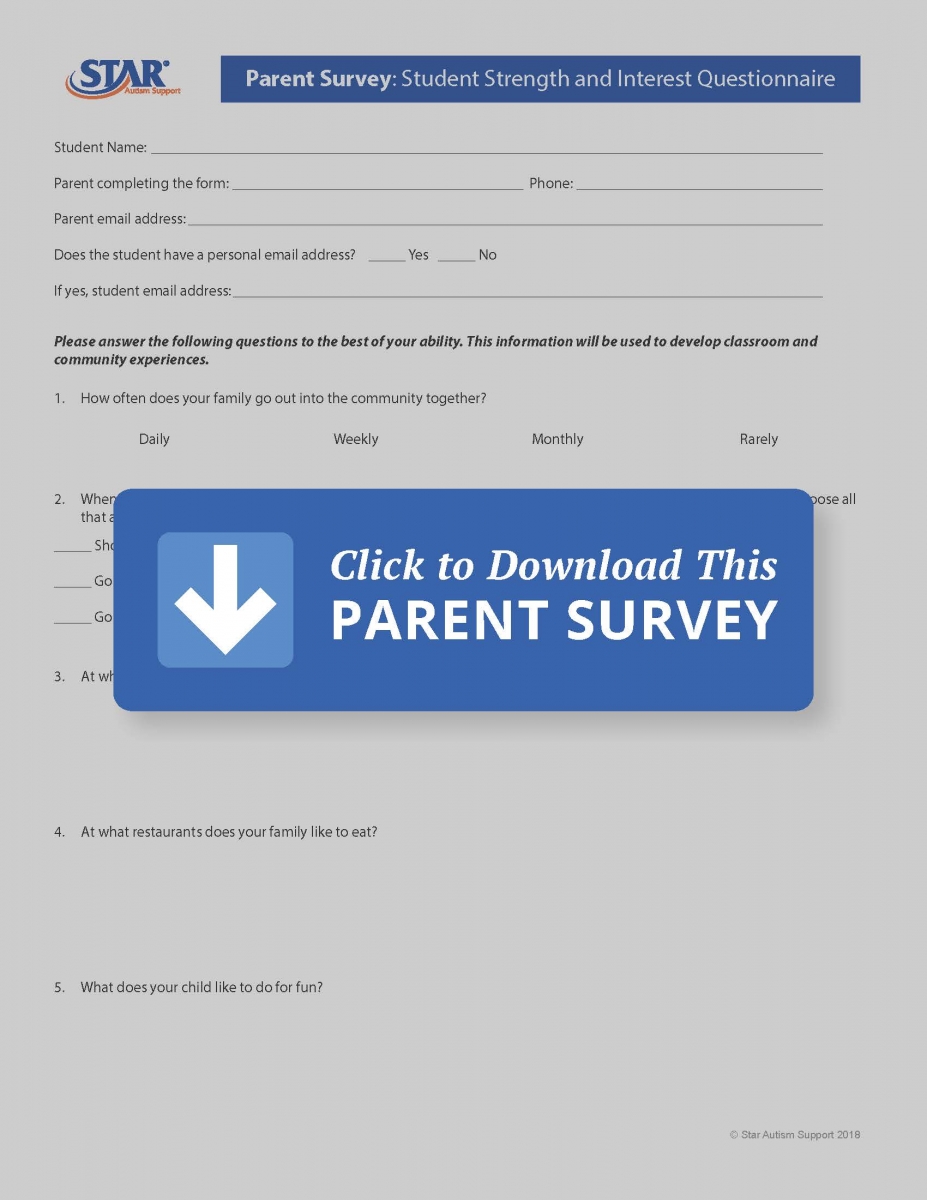 #2 Tap the Parental Resource
For younger students, use a parent survey to gather information and gauge student interest in different jobs. Ask students' parents where they frequently go with their kids in the community. Parents are often an untapped resource for identifying student interests and potential community connections. Students are more likely to be successful in locations that they are familiar with, and parents will appreciate their children's increased independence in their favorite locations around town.
#3 Use Community Agencies
Connect with outside agencies for volunteer opportunities in the community. Tricia Severs, a special education teacher from Gila Ridge High School in Arizona, has helped her students build foundational job skills by connecting them with local food banks, animal shelters, and other local charitable companies.
#4 Tour Businesses
Visit local businesses to learn about different professional tasks. Many local businesses will demonstrate jobs and allow students to shadow current employees. Exposing students to different types of jobs may help them determine what they're interested in. They may even find a hidden talent for flipping pizza dough!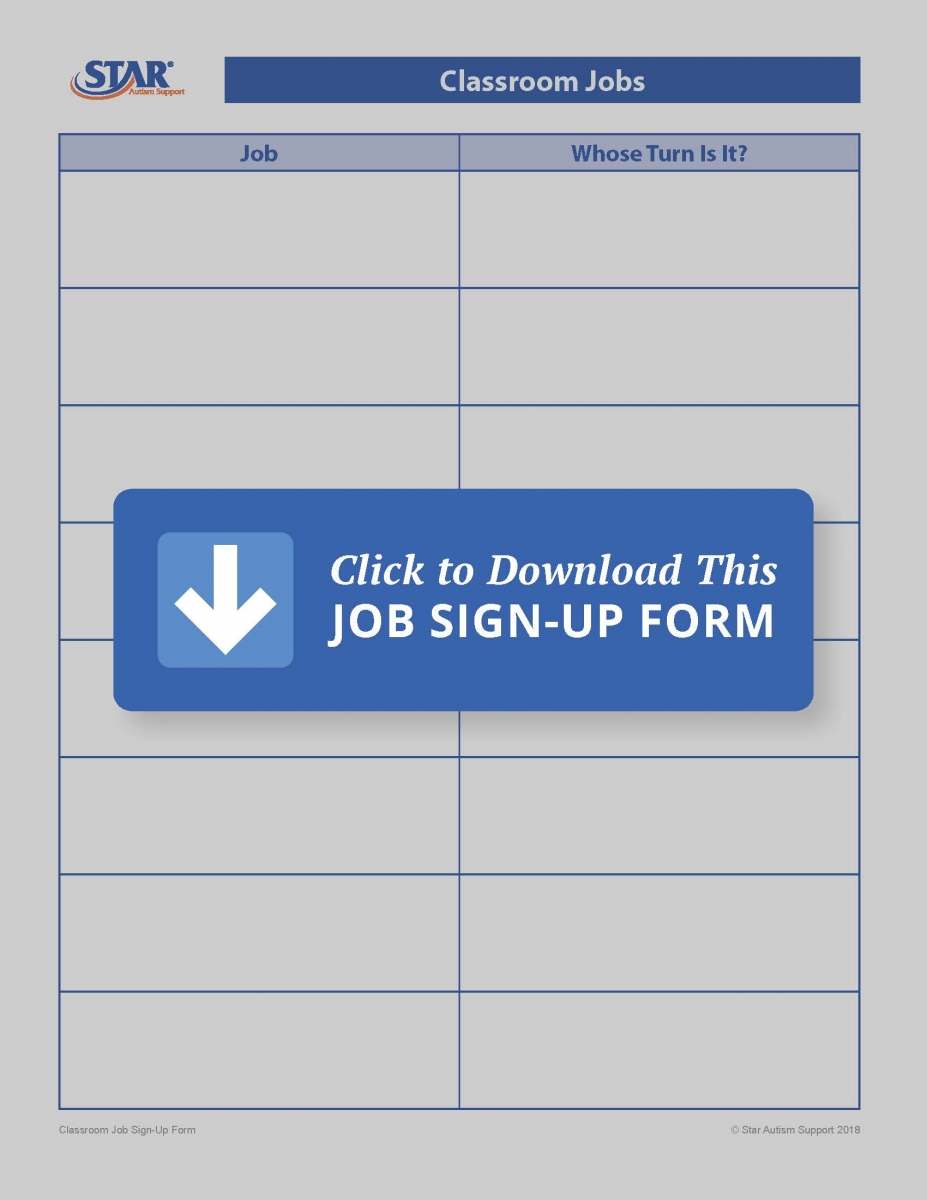 #5 Start Early
Prepare students when they're at the primary level. Create jobs in the classroom in elementary school. Consider a job chart sign-up form in which students put their names or pictures on a list of classroom jobs they're interested in. Make sure to include visuals for students who are not yet reading.
#6 Encourage Collaboration
Small group activities teach collaboration and cooperation. This month's media center theme has a fun series of lessons for teaching students to work in groups. Check out the "It's Spring" life skills group activities: Spring Classroom Cleaning.
#7 Host a Job Fair Simulation
Help students prepare for the job search with a simulated job fair. Have students sign up for information sessions with potential jobs to see what they are interested in. Students prepare a simple résumé and information form to discuss at the fair.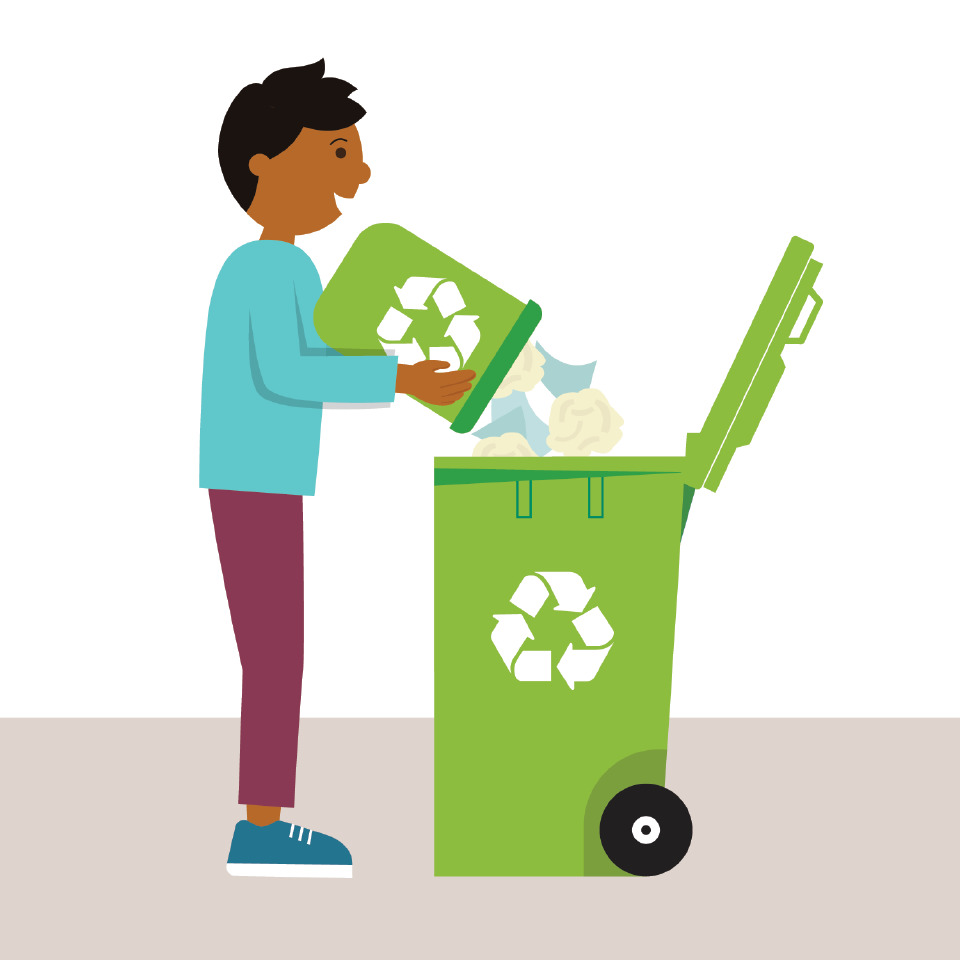 #8 Go Beyond the Classroom Walls
Talk to your school's administration about potential school jobs outside of the classroom. Students can learn to help prepare food in the lunch room, organize papers in the office, or assist in the recycling program. For secondary students, refer to the Links school and classroom job featured routine unit for more ideas.
#9 Turn Your Classroom into an Interview Room
Using role-play, have students interview for their desired jobs in your classroom. Teach students to communicate effectively about their strengths and weaknesses by practicing in a simulation with you!
#10 Connect Students to Their Interests
Connect students with community clubs and programs that promote their interests. The more students can explore their interests outside of the classroom, the more they'll learn that responsibility extends beyond the four walls of your classroom. Clubs and community programs are fun, engaging, and have the potential to connect students to sustainable post-school success.