Let's start by giving all the teachers and support staff who commit their time to teach summer school a big "thank you!" Taking on a summer session with students on the autism spectrum (and other developmental disabilities) can be fun yet also bring about a variety of challenges. While we may not be able to resolve all the issues you'll encounter this summer, here are a few suggestions to make the summer session work better for you and your students.
Schedules
Summer may be the time to let loose and recover from the year, but in your summer school classroom, routine and structure are first and foremost on your mind. You have a limited amount of time, so make the most of it by scheduling quality instruction and activities to maximize students' learning. If you have been waiting for the perfect opportunity to try the e-scheduler, available on the STAR Media Center, wait no longer! The e-scheduler tool allows you to plug in rotation times, assign staff, and leave detailed notes about learning targets for individual students or specific activities. When things change, log back in and simply edit! Print the schedule as a pdf and post it in a centralized location for all staff to access.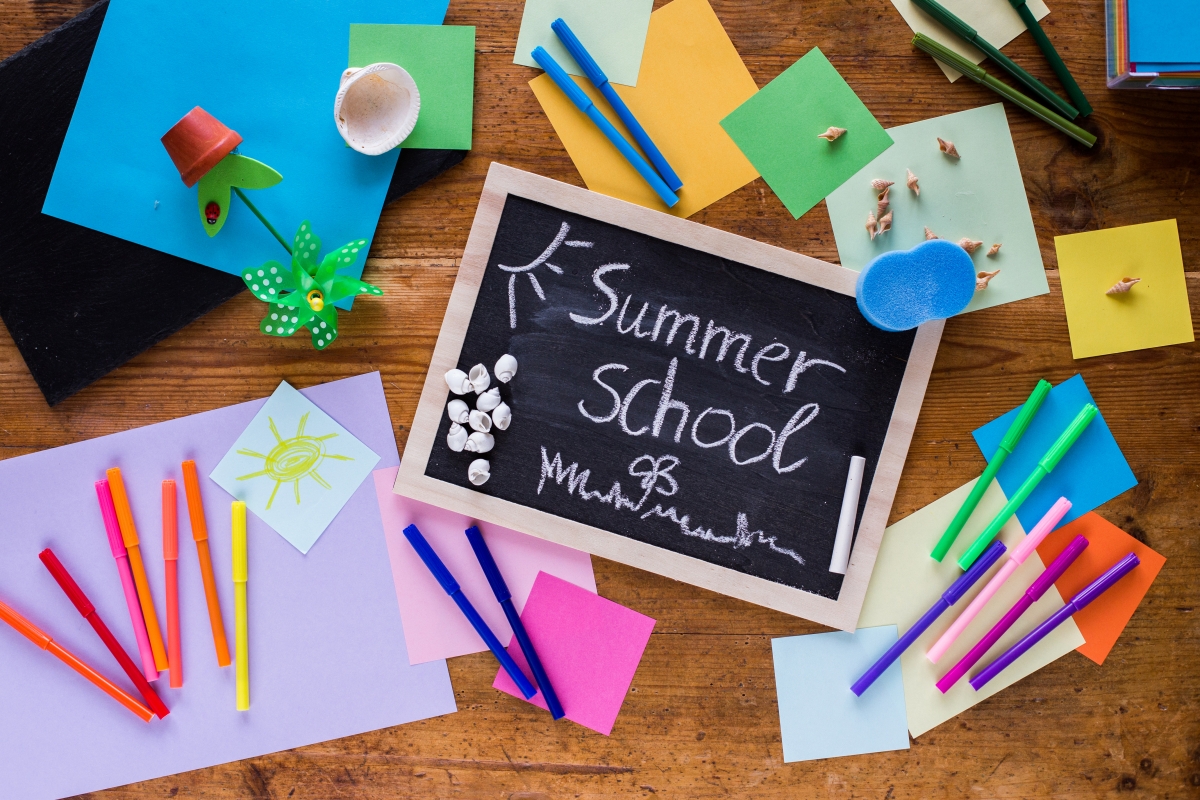 Okay, so which skills do I focus on in summer school?
If your summer school experience is anything like mine, then you probably have several staff who have not been trained in discrete trial training. It's not a problem for you since you can handle the DT rotations yourself, but how can your support staff participate in the STAR or Links curriculum if there is not time to train DT? Generalization, generalization, generalization!
We know that once our students have mastered skills in discrete trial, their next step is to generalize those skills in a meaningful way. Summer school can provide a lot of novelty for our students; the classroom, teachers, support staff, and materials may be new or different. This is the perfect environment to show our students how meaningful the skills they have learned can be! If you have access to students' updated Learning Profiles/Lesson Assessments, let that be your guide to developing the experiences they need to generalize their skills. You don't have to re-invent the wheel for each student; small group activities provide the perfect forum to target a variety of skills. In small groups, you can incorporate the following skills/topics:
-Sharing and waiting
-Using greetings
-Asking questions/commenting
-Resolving conflicts (if they arise)
-Reading, writing, and arithmetic
-Receptive commands
-Expressive ID of people, actions, past events, etc.
-Spontaneous Language (in Level II and III of the STAR program)
The possibilities are endless, so pack as much as you can into your small groups! Remember to get your schedules done as soon as possible, and focus on generalizing those skills.
Click to download a FREE Summertime Activity!